Summary:
JD2A series electromagnetic speed regulating motor controller is based on the national joint (unified) design products of the Ministry of machinery industry, with microprocessor as the core, using intelligent PI adjustment algorithm, to achieve constant torque stepless speed regulation.It adopts the technology of detecting the pulse frequency of the tachometer generator and digital control and display, with high precision of speed control and clear display.Adopt smooth and no overstroke soft start and slip differential clutch blocking protection function design technology, effectively reduce the failure rate of the controller and system, can be used for fan and pump load control.
Installation:
2.1 Precautions
The meter is installed in the following environment:Atmospheric pressure:86~106KPa;Environment temperature:0~50℃;Relative humidity:45~85RH%。
Pay attention to the following conditions during installation:Precipitous changes in ambient temperature may cause condensation; Corrosive and flammable gases; Smoke or steam pollution;
Direct vibration, or impact the main structure;
Excessive dust, salt, or metal powder; The accumulation of direct sunlight and heat radiation.
2.2 The installation process
(1) Punch rectangular square holes on the disk surface to install the meter according to the disk surface opening size.
(2) The instrument is inserted into the opening of the disk surface;
(3) The installation bracket is inserted into the instrument installation slot;
(4) Push the mounting bracket tightly so that the instrument is firmly attached to the disk surface and tighten the screw.
2.3 Size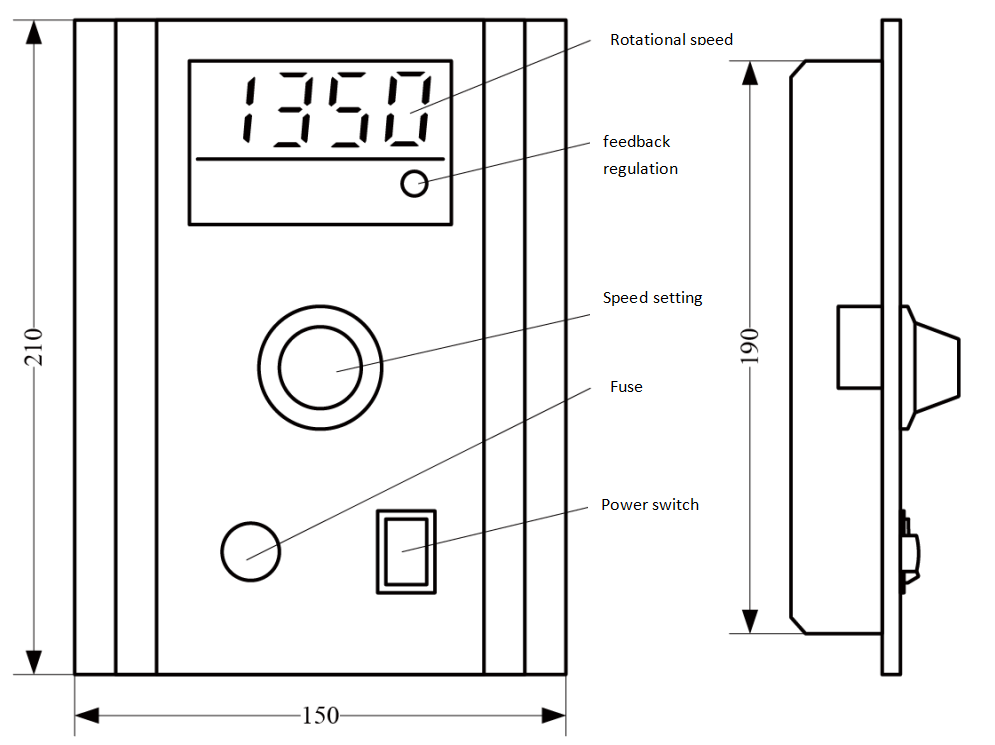 Terminal: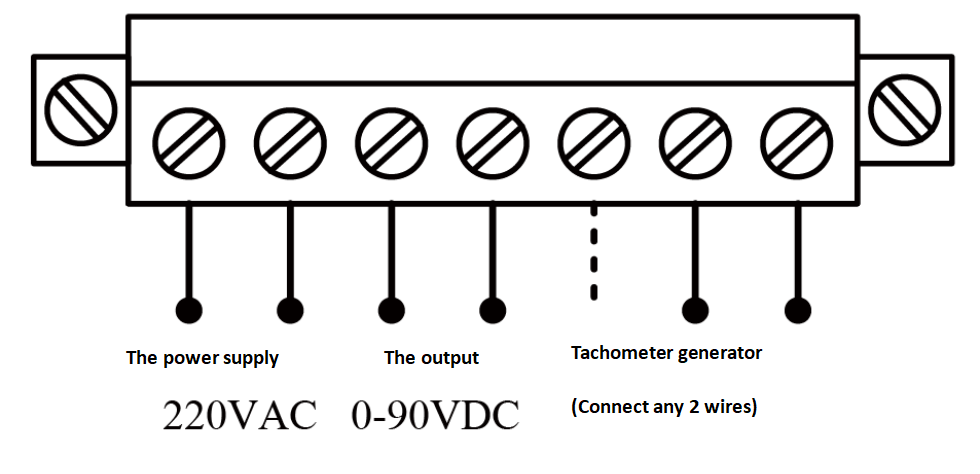 Operation attention:
The instrument can be cleaned after power off.

Clean the stain on the monitor with a soft cloth or cotton paper.

Monitor is easy to be scratched, do not wipe or touch with hard objects.

Do not use a hard object such as a screwdriver or writing pen to operate the panel keys; otherwise, the keys may be damaged or scratched.
Maintenance and protection:
Costing 18 months from the date of issuing a bill, the factory guarantees the instrument due to faulty manufacturing quality, and charges the cost of repairing the instrument due to improper use.Our instrument lifelong maintenance.。

The meter should be stored in a dry, ventilated place free of corrosive gases with intact packaging.